JSC «E-Globaledge Corporation» at AT.Expo 2023
For more than 40 years, our company has been successfully representing a number of leading Japanese manufacturers of modern broadcasting equipment such as Ikegami, FOR-A, Leader, etc. in the CIS countries, Ikegami is a world leader in the development of advanced FullHD, 4K and 8K broadcast equipment that delivers unsurpassed picture quality and comfortable operation.
At AT.Expo 2023, the HDK-73 camera system will be demonstrated – the most popular Ikegami FullHD camera system in the CIS, widely used for production by state and private companies.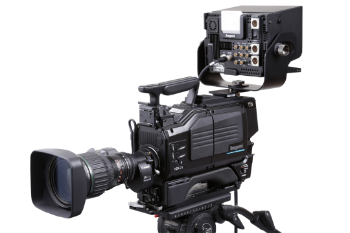 The HDK-73 is equipped with 3 2.6MP 2/3-inch CMOS sensors, each of which produces an image with a resolution of 1920x1080 with a wide dynamic range of more than 600%, has a high sensitivity of F13 (50Hz) and a high signal-to-noise ratio. Among the features of the camera system is high dynamic range (HDR) support, as well as improved, fully digital processing.
 
One of the world's novelties, which will be presented at AT.Expo 2023, is a compact Super Slow Motion camera QDCam from the Japanese company Mediaedge. Designed specifically for sports shooting, equipped with a global shutter sensor, the camera captures high-quality UHD or FullHD (4X) slow-motion.